We design and develop custom web apps for different industries. We provide end-to-end custom web development and app development services, including technology consultation, custom app development, eCommerce solutions, CMS web apps, and online portal creation.

AppChroma has been creating futuristic websites and web applications that propel enterprises forward. Our qualified professional web developers embraced a customer-focused strategy by becoming proficient in the most recent web technologies, like ReactJS, Angular, Node.js, Laravel, Golang, and many others.
As a top web development company, we continuously create strong, secure, custom web applications with great scalability. We employ open-source technologies to build a product that meets high-quality standards based on the needs of the product. By offering bespoke web development solutions, we help you stand out in this digital age.
Web Design & Development Services
We Provide Custom Mobile App Development Services as per Your Requirements:
AppChroma is a leading enterprise web development company that specializes in developing multi-level, enterprise-grade web solutions that meet various company requirements.  Our enterprise IT and online solutions are developed using the most recent web technologies and are secure, reliable, and scalable, which aids enterprises in lowering total operational costs and increasing operational effectiveness
We are a leading eCommerce web development company that creates outstanding web-based eCommerce solutions for the best online shopping experiences. We have been able to create top-notch eCommerce web solutions with solid online content management systems because of our knowledge in well-known eCommerce platforms like Magento-based eCommerce website development, WooCommerce, OsCommerce, Zen Cart, OpenCart, Shopify, etc.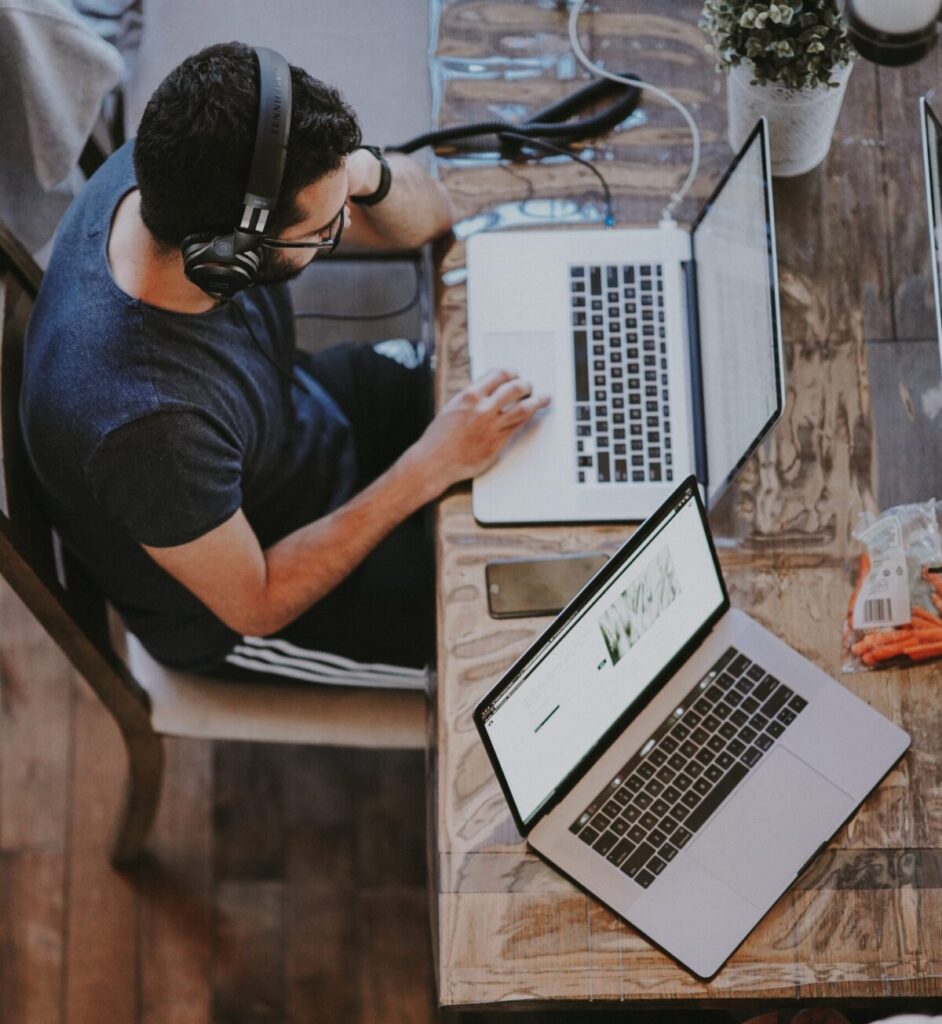 We provide top backend development services for online applications and mobile applications. To make online and mobile apps interactive and user-friendly, our expert developers offer specialized REST API services and solutions. For mobile, desktop, online, and IoT apps, we have years of experience developing both on-site and cloud-based backend software solutions. Our API-driven architecture powers both the web and mobile app front ends. 
Content Management System
AppChroma is a leading provider of content management system (CMS) development solutions and services for websites, B2C and B2B portals, business applications, and eCommerce solutions. The proficiency of AppChroma's talented CMS developers is demonstrated by our success rate of 100% project delivery for CMS development projects. Hire AppChroma's CMS designers and developers, who are experts at working with open-source CMS systems like WordPress, Drupal, Umbraco, Kentico, Moodle, Joomla, TYPO3, Mambo, DotNetNuke, etc.
Find a team of web and mobile app developers you can rely on. Every day, we build trust through communication, transparency, and results.